We're all about having fun and getting creative. With our brand new online tutorials, you can experience the Bubbles & Brushes difference from the comfort of your own home. So come paint with us and rediscover your creative side. We can't wait to get creative with you!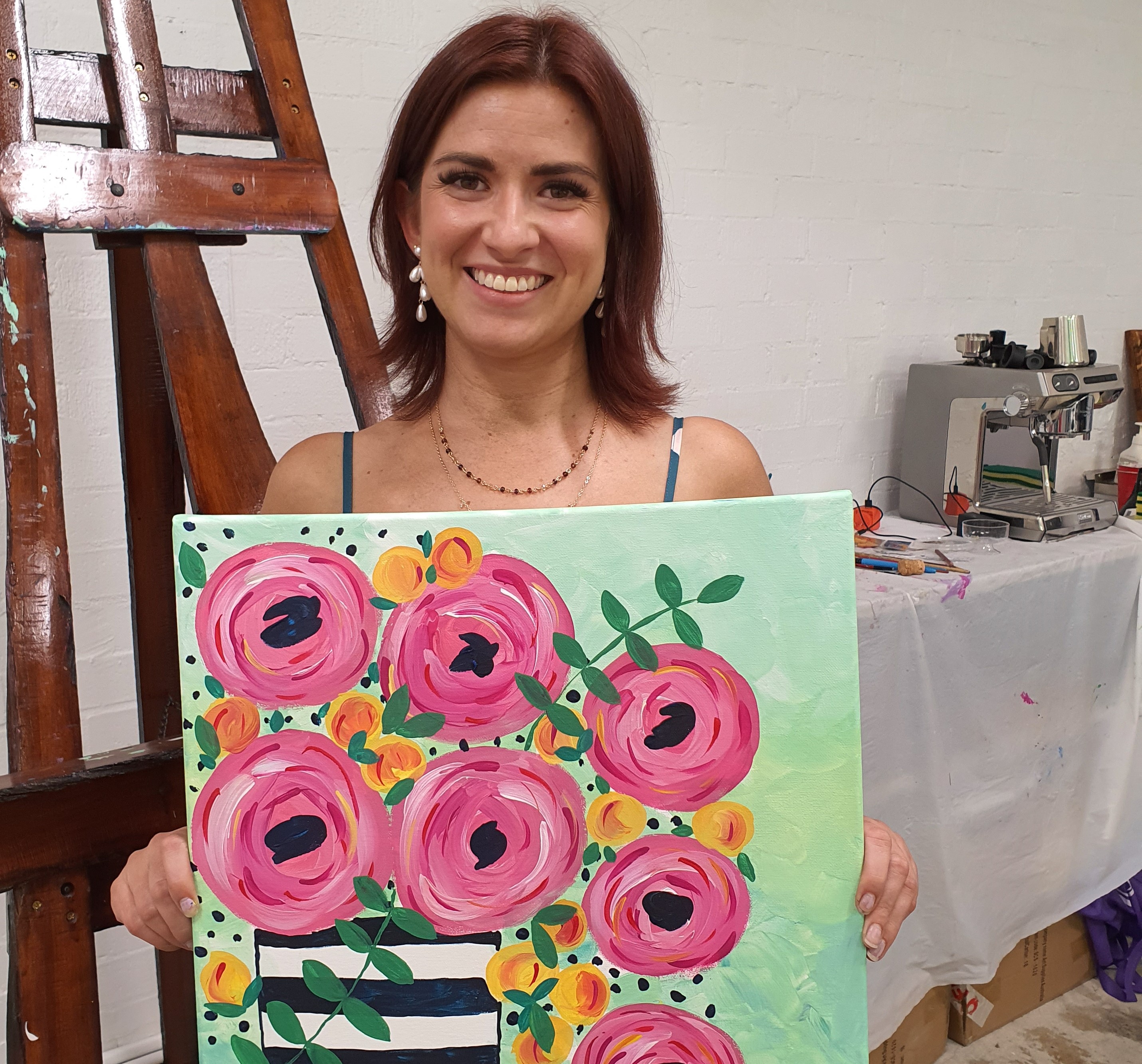 A lot of people tell me they can't paint, they laugh when I ask if they're creative. But I'd like to hear a better excuse than mine... I used to be an auditor.
If this auditor can paint, then there's a good chance you can too, you've just forgotten how (or never learned!).
We're not a fancy pants art school where we're going to teach you the difference between gauche and regular oil paints. What we're going to do is show you some art basics so you can prove to yourself that you can, in fact, create something worthy of a place in your home.
This isn't fine art. It's fun art.